[The result of selection meeting ] Open Call for international artists! " swimming in AIR"[June 25 closed]
ActivityNews 2021年7月15日
Sapporo Tenjinyama Art Studio is pleased to announce two artists who will participate in this year's international open call program.
The report and comments by selection meeting, and the full information of selected artists will be post by July 18 on the website. Please visit again.
Thank you,
 July 11th, 2021
Sapporo Tenjinyama Art Studio
★
The selection meeting members;
Min-hyung Kang (b.1983 Seoul)
Majored in new media art (Grad school, Tokyo University of the Arts), Kang works in a visual art field widely as an artist, curator, translator, and mainly director of Barim, an independent artist-run space in Gwangju, South Korea (barimart.wordpress.com). She is especially interested in trans-locality and decentralization in art practice, and researches on the potentiality of practicing art in local that is not bound to the idea of conventional locality especially with the idea of new technology. Recently she established a platform Degital, which seeks alternative forms of art that deal with digital technology(degitalarts.xyz)
Mizuki Endo
Mizuki Endo is a curator, art critic and art consultant. He works as the executive director of Higashiyama Artists Placement Service (HAPS) in Kyoto since 2011.  Endo has established three artists-run spaces in Asia; Art Space Tetra (Fukuoka, 2004), Future Prospects Art Space (Manila, 2005) and Playroom (Mito, 2007). He was awarded the 3rd Lorenzo Bonaldi Art Prize (Bergamo, 2005), was the networking curator of Singapore Biennale 2006, the director of Arcus Project (Moriya, Japan, 2007-2010), the curator of Cream: International Festival for Arts and Media, Yokohama (2009), the collaborative curator of Fukuoka Asian Art Triennale 2009, the residence program director of Kunisaki Art Festival (Oita, Japan, 2014), and the artistic director of Vincom Center for Contemporary Art (Hanoi, 2017-2020).
Mami Odai,  AIR Director of Sapporo Tenjinyama Art Studio
Born in Hiroshima City, 1966. Art project planning and management, artist-in-residence project design, site administrator. Involved in a great number of activities, including domestic and foreign AIR projects such as S-AIR (Hokkaido), TransArtists (the Netherlands), the ARCUS Project (Ibaraki), and VISUAL ARTS FOCUS (France), as well as related background research, AIR project design, and environmental improvement for creative activities. AIR Director of the Art and Research Center, Sapporo Tenjinyama Art Studio. 
★
*応募要項(日本語)はこのページの下部にあります。
Click here: Basic concept of  Open Call AIR Program 
Outline of International Open Call AIR Program and its transition
The first activity of SAPPORO TENJINYAMA ART STUDIO that appeared in the public realm in May 2014 included the Artist in residence (hereafter AIR), and it coincided with the Sapporo International Art Festival held in the same city. Since its seminal year, we have delivered the AIR program with a stipend for international artists working in the field of visual art. This AIR program only happens in wintertime and is arranged by the program director and by AIS Planning – a general incorporated association that manages the facilities of SAPPORO TENJINYAMA ART STUDIO. In 2021, in accordance with measures to prevent the spread of the novel coronavirus, AIR is accepting remote participation (online residency) where the physical presence of the overseas artists is not required. The program will move to the period between the end of summer and the autumn.
Program format: Through this AIR opportunity, the invited artists will research Sapporo/Hokkaido in collaboration with SAPPORO TENJINYAMA ART STUDIO, culminating in new works/projects. Depending on the progress of the works/projects, the end results will be presented in either Sapporo or Hokkaido during the final stage of the program.
Looking forwards the AIR in 2021, AIR Director – Mami Odai
Introduction section : 2020, stay < movement (remote online residency)
Throughout 2019 and 2020, we proposed the concept of traveling to AIR without having the artists' physical presence in Sapporo/Hokkaido.
We invited artists "to come to AIR" by any means of travel except flying during the winter AIR program 2020-2021 ("it is rather difficult to reach places"). Many plans and ideas were proposed by about 100 artists/groups for this open call, and selected artists [Heejung Choi, Aaron McLaughlin and Barim (Jaeha Ban, Eugene Jun)] participated in the remotely operated program. Japanese artists [New Public bath Project (Daisuke Nagaoka, Chikara Matsumoto), Han Ishu] were able to travel physically within Japan, but took time to reach (or attempt to reach) Sapporo. Through multifaceted efforts and challenges, artist [Maiko Sugano] traveled from Japan to Taiwan observing a strict isolation period in a government-designated dormitory, and was met with a warm relationship that the artist herself had built with the locals. Thanks to all the experiences mentioned above, I have some new thoughts emerging, although what they are is not yet clear. The pandemic is still restricting travel and migration and the problem remains of finding solutions to conduct AIR remotely.
Artists and works of AIR program in 2020-2021 winter 
2021, swimming in AIR (remote online residency)
We can't move from our habitual place again this year but we can release a kite to the sky and let it fly.
"The name of the thing is octopus and the squid in my hometown"
This is a haiku composed in Tokyo(Edo) in 1675 by a poet from Kyoto, Shintoku Ito. The kite-flying, which was called "squid climbing" in Kyoto, was written in response to being called "octopus" in Edo and it points out that the name of the thing was changed in another land. The Shogunate banned kite-flying naming it "squid climbing", and to circumvent this ban the common people who loved flying kites nicknamed it "octopus" instead of "squid". I thought this haiku describes the spirit of those common people, their irony, wit and sense of seeking fun. The generations that came after them were probably equally enigmatic, and that goes for the present generation too.
I see them as kindred spirits to the artists who do not give up the movement (= transformation). Although we are in the midst of a pandemic that has entered its second year, a kite may still fly gently through turbulent winds blown by the complicated history of the multiple ethnic groups that originated in Sapporo/Hokkaido. With skillful hands lifting and balancing in AIR, ("Artist in Residence" and "air of the atmosphere") a kite can soar and I'm excited to see it. It is joyful and it can heal the fatigue that everyone has accumulated during the pandemic. We may face another constraint but we can cope through creativity, that's the real pleasure of managing AIR. It might remind us of people going out with their kites ready for take-off and then a scene unfolds where the kites fill up the sky. These are sketches from my imagination that can be reflected in possible works from artists, project proposals and the direction of the program coordination. In any situation, AIR is a platform of creative activities and keeps a hold on the liberty to soar.
*City of Sapporo had announced since 2020 summer that Sapporo Tenjinyama Art Studio can not accept any artists who are based in the abroad until in which time Japanese government will allow any international tourists to enter Japan freely, so that International Open Call AIR Program has taken a new format of AIR, a remote online residency  as well as 2020-2021 winter so far.
*the research required to prepare the "proposal (a plan of art works, project)" is to have been done by applicants.
 ■ Number of artists: 2 (people or groups) artists who are mainly in visual arts field
◼︎ Program schedule
1) Application period: April 29 (Thu) to June 25 (Fri), 2021
2) Announcement of the selected artist: July 11 (Sun)
 * It will be selected by SAPPORO TENJINYAMA ART STUDIOS Open Call Selection Committee.
3) AIR program period: 60 days / August 31 (Tue), 2021 to October 29  (Fri), 2021
4) AIR end result presentation (planned period): October 16 (Sat) to 24 (Sun), 2021
*Depending on the content of the artwork/project, the most suitable format will be chosen for presenting the final result and this presentation is organized in SAPPORO TENJINYAMA ART STUDIO or in an online format. When the exhibition format is chosen, it is possible to extend the presentation period.
◼︎ Eligibility
Applicants must:
1) Have a nationality other than Japanese and live in a country other than Japan. (Foreign artists living in Japan and Japanese artists living overseas are not eligible.)
2) Be able to communicate in either English or Japanese with a staff, colleague artists and the local community.
3) Be able to concentrate on their research and the program activities for the full period of 60 days.
4) Be able to understand and follow the aim of the International open call program and proceed with their autonomous activities during their stay.
5) Be able to find the best space  (for your temporary stay and work) during the residency period in your moveable area, in the city, in the country or in the region.
6) Preferably not have previously participated in an AIR program in Japan.
7) There are no restrictions on age or gender. When applicants are students, postgraduate level is required.
◼︎ Contents to be submitted
* Please submit through an online application form.
1) Personal information.
2) Artistic activities. (cv, portfolio and website URL)
3) Proposal plan of your research, art work and project theme where Hokkaido and Sapporo are the landing points/temporary destinations of your movement.
・Proposal outline and motivation to participate in the program
・Methods to record/share the activity
・Form, direction and image of the end result
◼︎Provided for the artists
1 ) Letter of invitation from SAPPORO TENJINYAMA ART STUDIO
2 ) Coordination including interpretation and translation during the program period
3 ) 60 days studio & accommodations budget, up to 150,000 yen
4 ) 300,000 yen budget for 60 days living and activity expenses
5 ) 100,000 yen budget for a part of the production
6 ) Presentation at the end result budget, up to 100,000 yen
7 ) Interactive coaching from the selection committee
8 ) Technical assistant for realizing artworks/projects
9 ) Specialized advice to manage own physical and mental health and prevent the spread of novel coronavirus infection
◼︎ Place of activity:
The base city of artist's activities, the country of artist's residence within the permitted range of movement
Some virtual places in Sapporo Tenjinyama Art Studio, and Hokkaido (art spaces, AIR and an artist's studio ) at  the remote online residency
◼︎ Requirements:
Selected artists must:
1)Be able to cooperate for the program and public relation of AIR during the invited period.
2)Be able to cooperate for the research archive during the period.
3)Be able to participate in events in the local communities such as exchange programs and artist talks.
4)Present their result in some kind of format, for instance as an exhibition, by the end of the program.
5 )  Be aware of your health and mental condition under COVID-19 situation.
◼︎ Note
1) Any expenses exceeding the support must be covered by the artist.
2) Artists from countries which have not concluded a tax treaty or a country with which Japan has concluded the tax treaty but where income is taxable may be liable for income tax on the sum provided to support their activities and transportation.
3) It is possible to apply as a group, however the amount of support is only provided for a single artist.
Application outline
How to apply
Please complete the following online application forms. You will be asked to upload the data (portfolio, etc) there. We recommend an applicant to use a computer for to input and to upload data. ( A smart phone and a tablet do not work for sending application sometime.)
After sending the online application form, applicants will receive an automatic response indicating reception of the online forms. If you do not receive it, please contact us.
Important point:
・Applications which arrive after the deadline will not be accepted.
・Any application materials which are damaged or illegible are not subject to be considered in some cases.
・Submitted data will not be returned.
・Deadline for application: June 25 (Fri), 2021, closed at 23:59 Japan standard time
Selection and Selection Committees
SAPPORO TENJINYAMA ART STUDIO Open Call Selection Committee select the artists based on the application forms and the portfolios submitted. During the selection, interviews may be conducted online.
All applicants will be notified of the decision by July 11 (Sun), 2021.
The selection committee
The selection committee consisting of internationally recognized artists, some art space and AIR in Hokkaido and the director of SAPPORO TENJINYAMA ART STUDIO, will carefully evaluate applicants and select the artists.
Contact
Sapporo Tenjinyama Art Studio International Open Call AIR Program
TEL: 011-820-2140 (Thu~Sun)10:00-20:00 (Japan standard time)

Email:application@tenjinyamastudio.jp
■ 事業クレジット
事業名:人間万事塞翁が馬/Every cloud has a silver lining
主催:札幌市、一般社団法人AISプランニング/さっぽろ天神山アートスタジオ
支援:文化庁(令和3年度 アーティスト・イン・レジデンス活動支援を通じた国際文化交流促進事業)
企画:小田井真美(さっぽろ天神山アートスタジオAIRディレクター、アートとリサーチセンター)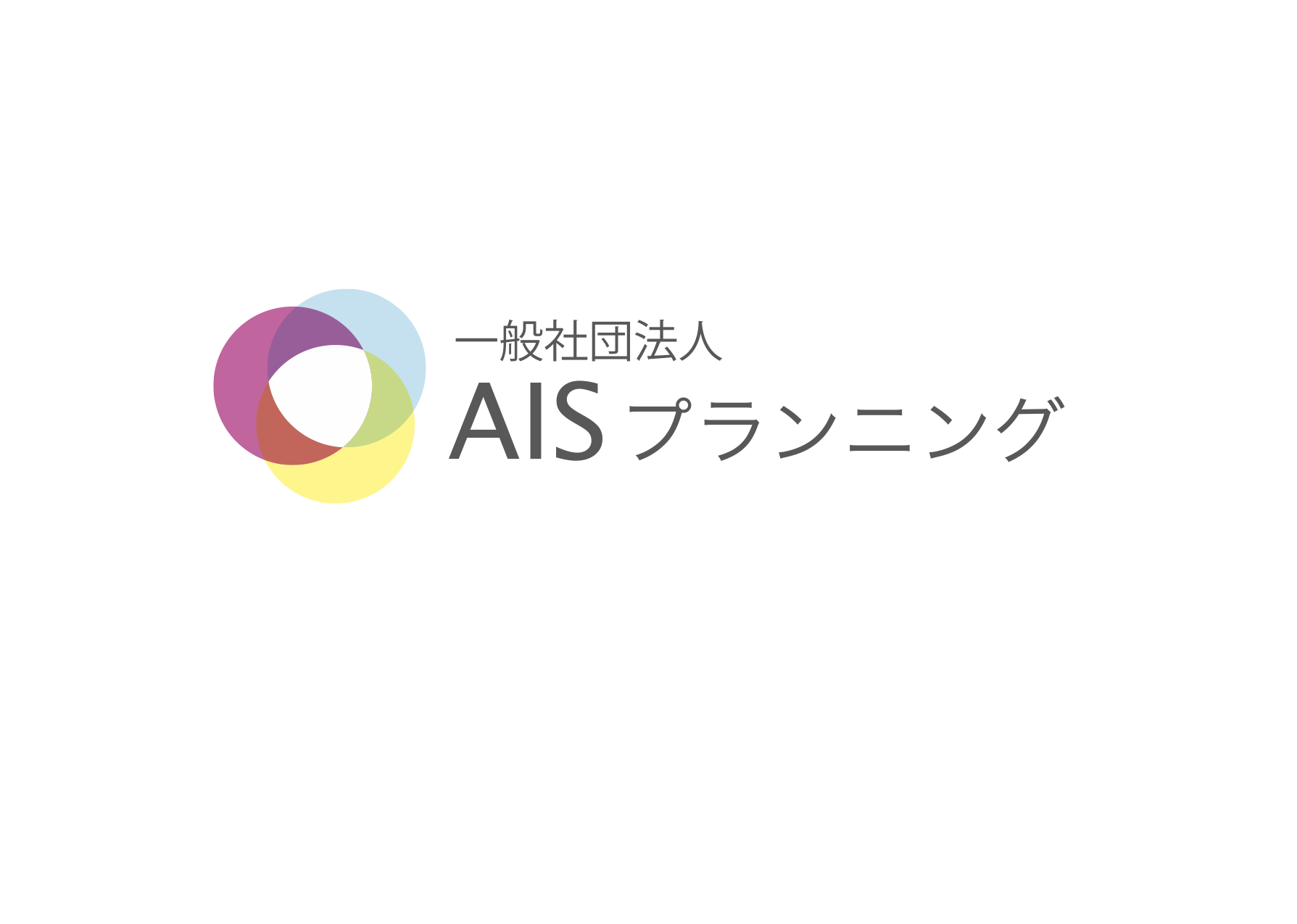 ==
◼︎国際公募AIRプログラム変遷と概要
札幌国際芸術祭を契機に、はじめての公的なアーティスト・イン・レジデンス(以下、AIR)拠点として2014年5月に活動を開始したさっぽろ天神山アートスタジオでは、初年度から国際的に活動するビジュアルアーツ分野のアーティストを対象に、活動経費給付型(奨学金型)のアーティスト・イン・レジデンス事業を実施してきました。このAIR事業は、さっぽろ天神山アートスタジオの施設管理を担う一般社団法人AISプランニングと、プログラムディレクターの企画により毎年冬季間に限定してスタートし、3年目から札幌市事業として実施してきました。2021年度は新型コロナ感染拡大予防策として、海外を拠点とするアーティストの来日がない、リモートによるAIR参加の試み(オンライン・レジデンシー)となります。またプログラム開催時期は夏の終わりから秋に変更します。
プログラム・フォーマット:招聘されるアーティストはAIRの機会をつかって、さっぽろ天神山アートスタジオと協働し札幌・北海道をリサーチして新しい作品やプロジェクトを構築する。作品やプロジェクトの進捗状況に応じて、プログラム最終段階にはプログラム成果を札幌または道内のいずれかで発表する。
2021のAIRにむけて AIRディレクター 小田井真美
はじめに、2020、滞在<移動(リモートによるオンライン・レジデンシー)
2019-2020にかけて考察し、アーティストの札幌・北海道での滞在体験よりもAIRのために移動する体験や思考の問い直し、フライト以外の手段で「移動し、AIRにいく」ことを、2020-2021の冬季AIRプログラムで試してみようとした("なかなかたどりつかないけど")。100名/組のアーティストから公募に際して提案された多くの計画やアイデア、リモートで運営されたプログラムに参加したアーティスト[Heejung Choi, Aaron McLaughlin and Barim (Jaeha Ban, Eugene Jun)]、身体的移動が可能だった日本国内のアーティスト[ニュー浴場プロジェクト(永岡大輔、松本力)、潘逸舟]はそれぞれに引き伸ばした時間をかけて札幌にたどり着き(またたどり着こうとし)、アーティスト自身が築いた現地との温かい関係性に迎えられ、政府指定の宿舎で厳密な隔離期間を経て日本から台湾に向かったアーティスト[菅野麻依子]など、状況に対するアーティストの多角的な取り組みとチャレンジのおかげで、新しい思考の入り口にどうにかたどりつくことができた。でもまだ明確ではない。渡航や出入国制限の解かれないパンデミックの状況は続いている。私たちにリモートでのAIR、同じ課題を引き続き思考する時間とチャンスはまだまだ残っている。
Artists and works of AIR program in 2020-2021 winter 
2021、そらにおよぐ (リモートによるオンライン・レジデンシー)
わたしたちは今年もまたいつもの場所から動くことはできないけれど、凧を空に放ち、ゆうゆうと飛ばすことはできそうだ。『物の名も蛸や故郷のいかのぼり』1675年に、京都の俳人伊藤信徳(いとうしんとく)が江戸で詠んだ俳句である。京都で「いかのぼり」といっていた凧あげが江戸では「たこ」と称されていることに反応して詠まれたもので、同じものでも土地が変わると名前も変わることを指摘しているという。庶民の楽しみとして普及していた凧あげを禁じた幕府の「いかのぼり禁止令」をかわすために、同じものなのに「いか」じゃなく「たこ」と言い換えた庶民のユーモアまじりの負けん気、その皮肉やその小気味良さ、楽しさや面白さを諦めない人の業を詠んだ一句なのではないかと私は考えた。俳人に描写された江戸の凧揚げ、凧あげに興じているであろう人々は、いまも創ることを辞めない、そのための移動(=変容)をあきらめないアーティストと重なってくる。たとえ2年目を迎えたパンデミックの渦中に私たちがいても、AIR(アーティスト・イン・レジデンスと"大気"をかけている)の中の揚力とバランスと札幌・北海道という複数の民族のヒストリーが交差する複雑な風のメカニズムが加わって、ふわりと凧があがるとしたらさぞかし楽しいに違いないとわくわくする。だれもが抱えているパンデミック疲れを癒したいという気分でもある。また新しい別の制約に直面するかもしれないけど、それこそクリエイティビティ、AIRの醍醐味ではないか。それらすべて、どうにかして凧あげをしようとする人々、ゆうゆうと空を泳ぐ凧の風景を想起させる。これらはアーティストからの作品、プロジェクト提案、プログラムのコーディネートの方向性、イメージとして、いま私が描いているものだ。どのような状況であれ創造的活動の現場、AIRは自由だから。
*札幌市は、2020年度に引き続き、2021年も海外拠点のアーティストによる日本への入国を推奨しないことにしました。つきましては、招聘アーティストと天神山はリモートでコミュニケーションをとり、オンライン・レジデンシーの試みによりアーティストのプロジェクトを実行します。
*同時期に実施する日本のアーティストはリモートではなく、オンサイトでプログラムに参加します。
*「プロポーザル:作品・プロジェクト提案」作成の際に必要なリサーチは、応募者自身で行ってください。
◼︎募集人数
主に美術分野で活動するアーティスト2(名/組)
◼︎プログラム・スケジュール
1)応募期間 2021年04月20日(火)〜06月25日(金)
2)公募結果発表予定 2021年07月11日(日)
3)プログラム期間 2021年08月31日(火)〜10月29日(金)
4)プログラム成果報告イベント開催予定 2021年10月16日(土)〜10月24日(日)
◼︎応募条件
1)日本以外の国籍を有し、かつ日本国以外に在住していること。(日本在住の外国人芸術家、海外在住の日本人芸術家は対象になりません)
2)日本語または、英語でスタッフ、同時期滞在中のほかのアーティスト、地域・コミュニティとのコミュニケーションがとれること
3)60日間のプログラム全期間において、自身の活動に集中でき考察・リサーチ活動など制作活動が行えること
4)国際公募AIRプログラム企画意図に沿った活動内容を提案し、滞在期間中は自律的な活動を行えること
5)プログラム期間に移動可能な範囲で一時的な滞在のための場所(制作スタジオなど)を確保することができること
6)これまでに日本国内のAIR事業に招聘された経験がないことが望ましい
7)性別年齢不問、ただし学生の場合は大学院生以上
◼︎応募に際し提出する内容
*全てオンラインフォームを利用して送付すること
1)個人情報
2)これまでの活動記録(CV及びポートフォリオ、ウエブサイトURL)
3)北海道、札幌を自分の移動の着地点/一時的な滞在地としたリサーチ、作品やプロジェクトのテーマやプラン
・プロポーザル(作品・プロジェクトの提案)概要とプログラム参加にあたってのモチベーション
・活動の記録及び共有のために試す、用いる手法
・リサーチおよび制作活動の計画と概要
・成果報告の形式・方向性・イメージ
◼︎招聘アーティストへ提供する内容
1)さっぽろ天神山アートスタジオからの招聘状
2)プログラム期間中における、通訳・翻訳を含むコーディネート
3)プログラム期間の一時的な滞在及び制作場所使用のための予算 上限150,000円*運営者が管理
3)プログラム期間の滞在費 300,000円
4)創作活動費(交通費や材料費)100,000円
5)滞在成果報告イベントのための企画・開催予算 上限100,000円*運営者が管理
6)選考委員からの対話型コーチング
7)作品・プロジェクトの実現のためのテクニカルアシスタント
8)自身の心身の健康管理、新型コロナウィルス感染拡大予防のための専門的なアドバイス
◼︎活動場所
招聘されるアーティストの活動拠点地域
オンライン上:さっぽろ天神山アートスタジオ、及び北海道内のほかの地域にあるアートスペース、AIR拠点
◼︎招聘アーティストの義務
1)プログラム期間中の事業及び施設広報への協力
2)プログラム期間中の記録・アーカイブ活動への協力
3)プログラム期間中にアーティスト・トークなど地域・コミュニティとの交流プログラムに参加
4)プログラム期間の最終段階で活動成果報告(展覧会などの発表)を実施
5)自身の心身の健康管理を行い、新型コロナウィルス感染拡大予防につとめること
◼︎注意事項
1) 支給する補助金額を超えて係る経費は招聘者自身の負担となります。
2) 日本と租税条約を締結していない国、または締結していても課税対象となる国から招聘
された 場合、旅費・活動費・交通費補助の支給額より規定の所得税が徴収される場合が
あります。
3) グループなど複数名での応募は可能です。ただし、支給される補助金は1名/組分に限ります。
【応募について】
◼応募方法
オンラインフォームで情報入力を行う。
その際、活動資料(ポートフォリオなど過去の活動資料)などいくつかのデータのアップロードをオンラインフォームから要求されます。スマホ、タブレットではアップロードができない場合があります。
応募データを送信後、オンラインフォームappから自動的に確認メールが届きます。この自動返信メールが応募者へ届かない場合は、国際公募担当者までお問い合わせください。
注意点
締切を過ぎた書類はいかなる理由でも受けつけられません。
提出書類及び資料に不備があったものは選考対象外となる場合があります。
提出いただいたデータの返却はいたしません。
応募締切:2021年06月25(金) 日本時間23:59まで
◼︎選考・通知について
さっぽろ天神山アートスタジオ公募選考委員会で、応募書類を審査・決定します。審査のプロセスでオンラインによるインタビューが実施される場合があります。
審査結果は、2021年7月11日(日)までに応募者全員へ通知する予定です。
◼︎公募選考委員会について
2021年度の国際公募AIRプログラムは国際的に活躍するアーティスト2名とさっぽろ天神山アートスタジオAIRディレクター、本プログラムで協働する道内のAIR団体による選考会で審査し、招聘者2名/組を決定します。
◼︎問い合わせ先
さっぽろ天神山アートスタジオ 国際公募AIRプログラム担当
TEL:011-820-2140 (火~日)10:00-20:00)
Eメール:application@tenjinyamastudio.jp